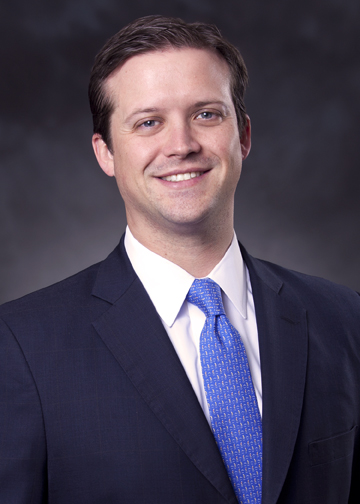 Nicholas Bohnsack
Chief Executive Officer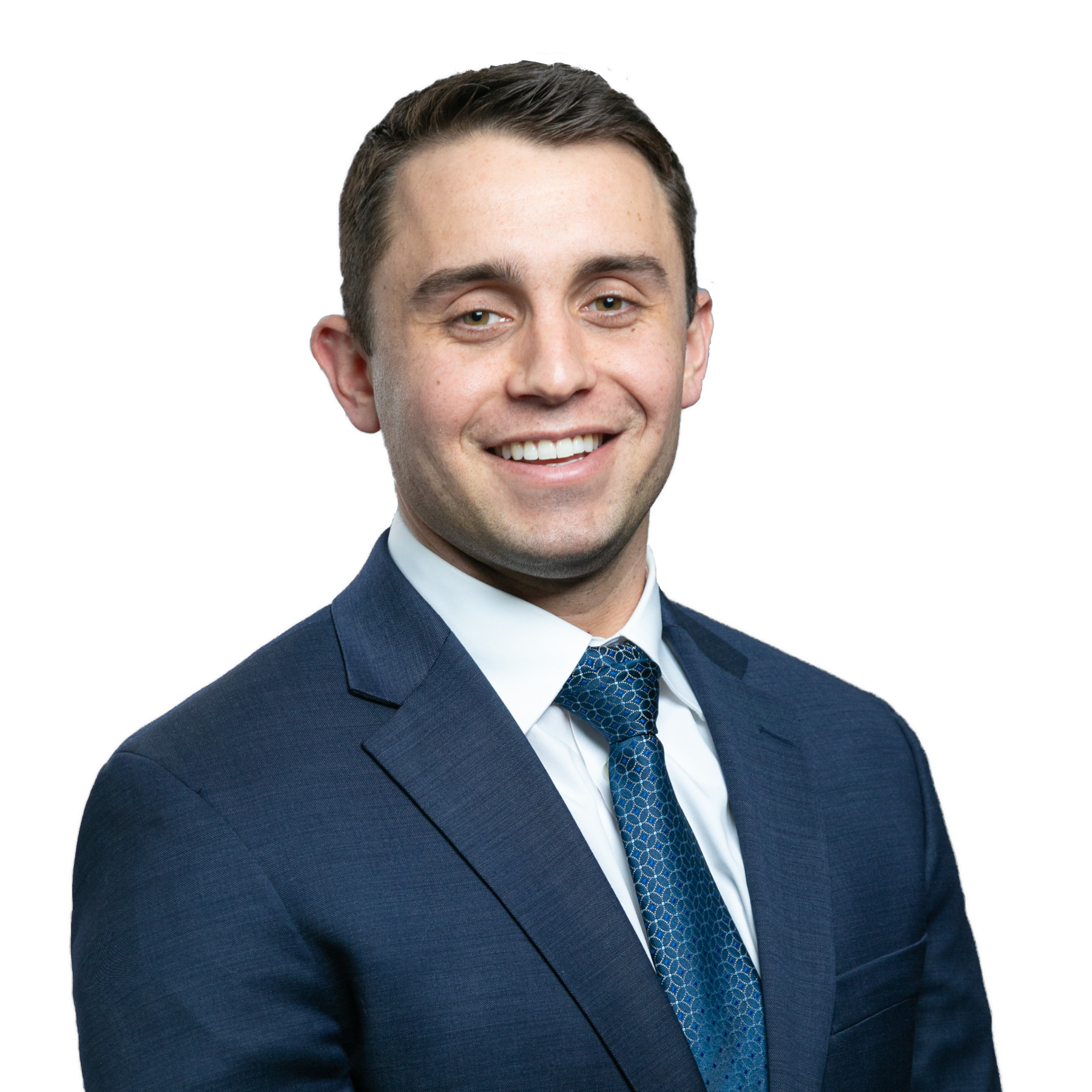 Patrick Rista
Distribution Manager
prista@strategasasset.com
(646) 292-7984
Unmoved by the Countertrend Rally
08/23/2022
Stick to the plan…
The equity market has provided a welcomed reprieve from 2Q weakness as investors are increasingly drawn in by the "peak inflation" narrative and the view the Fed will soon soften the intensity of – or even reverse – its policy rate normalization scheme. As we noted last month, we remain suspicious. A month on, however, and a notable number of clients are calling b/s. Hard to lay blame. The tape is strong. The labor market, while a pinch off its 1H flex, remains robust. Growth, while still tepid relative to a self-sustaining recovery, is projected to be positive (the Atlanta Federal Reserve's "GDPNow" tracker for third quarter 2022 is 1.6%). The pull is real. Most importantly, investors appear conditioned to anticipate all recoveries to be "v-shaped." History suggests the opposite. While posting peak year over year rates of change in the various price indexes is mathematically probable, as Strategas's Chief Economist, Don Rissmiller reminds us, the Fed appears mindful of the effect its "stop-and-go" approach to fighting inflation had in the 1970s, i.e. a decade long stagflationary malaise they are keen to not repeat. While late to the game, the Fed can catch-up quickly. Chair Powell and other FOMC members have been consistent in their stated desire to see both the level of inflation move lower and the volatility of inflation expectations to become "anchored" before making material changes to their prescribed policy course. By our lights this suggests additional rate increases through 3Q under the cover of the aforementioned strength in the labor market and slightly-stronger-than-1H'22 economic growth, even if at a less aggressive pace (i.e. 50bps) than they've implemented at recent meetings (i.e. 75bps). We struggle to reconcile a policy rate below 3.5 or 4% with an inflation rate hovering at, or above 6, 7 or 8%, even if directionally "correct." What's more, the knock on – and lagged – effect of an increasingly restrictive policy rate coupled with just underway balance sheet reductions (i.e. quantitative tightening) is likely – in our view – to result in weaker growth in CY'23. This would not appear to be the environment to back the truck up, particularly if looking to add the long duration, pre-profit darlings that have caught a summer bid on low volume and the hope the Fed will pivot on policy.
Source: FactSet Financial Data and Analytics (As of 8/17/2022)
As we look through Labor Day, in addition to the current battery of issues, the U.S. mid-term elections loom large. Historically, the mid-term has served as a referendum on the incumbent president and his Administration. It's never as easy as it seems from the steps of the Capitol on Inauguration Day. As our policy ace, Dan Clifton, reminds us that this explains the tight correlation between a president's approval rating and the number of House seats their party generally loses in the mid-term. (On average a sitting president's party loses 29 House seats in their first term midterm election.) Only two presidents have seen their party gain seats in last hundred years: FDR during the Great Depression and George W. Bush following 9/11. In both instances the president's had strong approval ratings preventing an anti-incumbent wave from forming. Irrespective of one's politics, President Biden does not hold this advantage; his approval rating is as low as any president at this point in their presidency and is consistent with a 50 seat House loss. Democrats appear, however, to be narrowing the gap. Wherever credit is due, despite a double bout with Covid the President has enjoyed a few good weeks. In addition to the broad market's advance, gasoline prices have fallen from their highs (as reflected in July inflation data) and the Supreme Court ruling overturning Roe has energized voters (and donors) on the left. While the House still appears poised to fall back into Republican control, even if less of a stranglehold than a wave 50 seat majority, the probability of the Senate remaining in Democratic hands has increased. If you're not sick of the political discourse now, gird yourself for the next few months. The impact of the market may be particularly acute given the general environment.
The yield curve remains inverted near historical lows (U.S. 2s/10s -30bps) as of 8/19/22. With demand appearing to slow, corporate operating margins under pressure and consumer sentiment uninspired – though painful – we remain unconvinced by the recent rebound in equities. We see little incentive to shift broad allocations among the major asset classes: in our Tactical Asset Allocation model, we remain neutral Equities (60% in our 60/40 benchmark allocation portfolio), a position we established earlier this year. The decision point to reduce our Equities exposure below benchmark has, admittedly, been held hostage by the market's insistence that the Fed will reverse course next spring. We are, with this writing, increasing to Overweight portfolio exposure to Consumer Staples and reducing to Neutral exposure to Materials, deepening our move toward a more defensive U.S. equity sector allocation. We continue to make tactical shifts with our fixed income sleeve of our Tactical Asset Allocation model: trimming exposure to Dollar-denominated EM debt and increasing exposure to short duration investment grade credit.
Thematically, in our view, intermediate-term momentum, remains in four areas: Inflation for Longer; Quantitative Tightening; Less Cyclical, More Defensive; and, De-Globalization.
-NB
This information should not be relied upon by the reader as research or investment advice regarding the fund or any security in particular. This research is provided for educational purposes only. Strategas claims no responsibility for its accuracy or the reliability of the data provided. This information is not intended to provide legal and/or tax advice. Please consult your financial advisor for further information. Diversification does not ensure a profit or guarantee against a loss. Holdings are subject to change
Carefully consider each Fund's investment objectives, risk, and charges and expenses. This and other information can be found in the Fund's summary or full prospectus which can be obtained by calling 855-457-3637 or by visiting strategasetfs.com. Please read the prospectus carefully before investing.
Strategas Asset Management, LLC serves as the investment advisor for each Fund and Vident Investment Advisory, LLC serves as a sub advisor to each Fund. The Funds are distributed by SEI Investments Distribution Co. (SIDCO), which is not affiliated with Strategas Asset Management, LLC or any of its affiliates.
Both funds may be more heavily invested in particular sectors and may be especially sensitive to factors and economic risks that specifically affect those sectors. These funds may trade securities actively, which could increase its transaction costs (thereby lowering its performance) and could increase the amount of taxes you owe by generating short-term gains, which may be taxed at a higher rate.
An investment in the Funds involves risk, including possible loss of principal. In addition to the normal risks associated with investing, the Strategas Global Policy Opportunities ETF (SAGP) is subject to lobbying focused investment risk. The advisor's investment process utilizes lobbying intensity as the primary input when selecting investments for the Fund's portfolio and does not consider an investment's traditional financial metrics. The Fund may underperform other funds that select investments utilizing more traditional investment metrics. The Fund may also focus its investments in a particular country or geographic region outside the U.S. and may be more susceptible to economic, political, regulatory or other events or conditions affecting issuers and countries within that country or geographic regions well as risks of increased volatility and lower trading volume. Emerging markets involve heightened risks related to the same factors as well as increased volatility and lower trading volume.
In addition to the normal risks associated with investing, the Strategas Macro Thematic Opportunities ETF (SAMT) is subject to macro-thematic trend investing strategy risk. Therefore, the value of the Fund may decline if, among other reasons, macro-thematic trends believed to be beneficial to the Fund do not develop as anticipated or maintain over time, or the securities selected for inclusion in the Fund's portfolio do not perform as anticipated.
Diversification may not protect against market risk.
Shares of any ETF are generally bought and sold at market price (not NAV) and are not individually redeemed from the fund. Brokerage commissions will reduce returns.